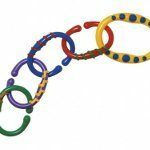 Following on from this post which answers a question I get asked every day, here is my view on purchasing back links, which I am also asked about regularly.
Backlinks are useful, however I strongly recommend you do not buy any. If you get them "naturally" then that's great. But Google has always said they will try to penalise any site that buys them. So while you might find a vendor who has some great system for implementing links that they haven't found yet, if Google does realise that you're trying to trick them (and they will eventually) you could find your site disappears from their listings entirely.
Just don't do it. Fullstop.